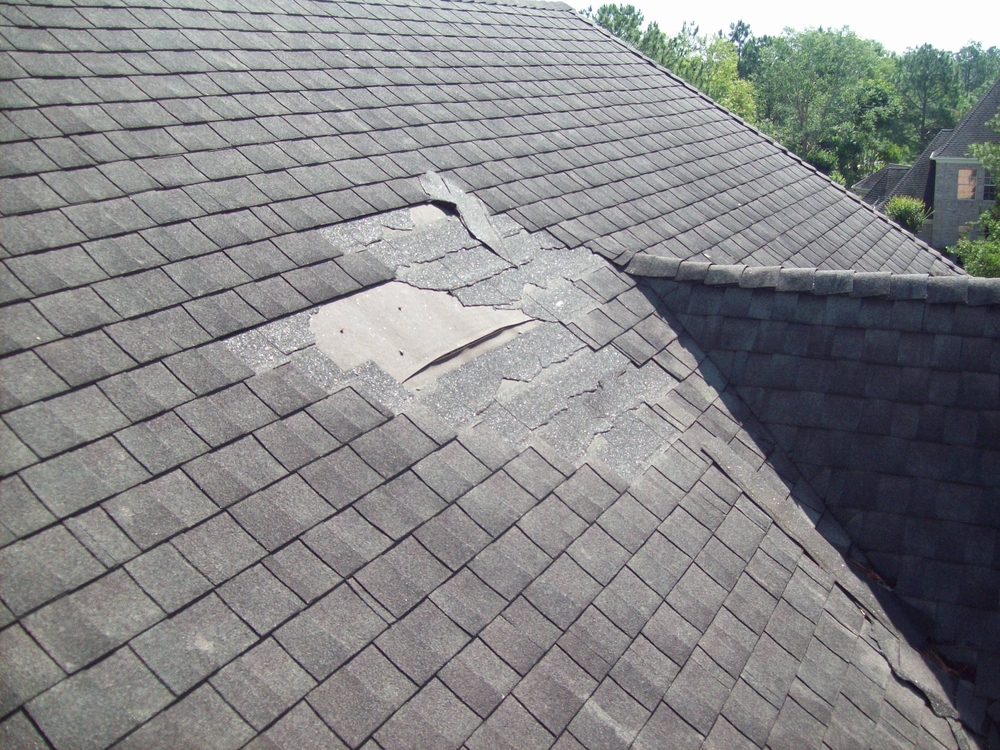 The weather in Virginia can be unpredictable, but that doesn't mean your roof needs to suffer for it. At Hermitage Roofing Company, Inc., we provide hail damage roof repair and other types of storm damage repairs when our customers find themselves in those precarious situations. As your expert in all things roofing, we're also here to answer any questions about storm damage roof repair.
Does All Storm Damage Result in a Leak?
No. You won't always find a leak after a storm if there has been damage to your roof, which can make the situation tricky. You can't rely on a leak to determine whether you've sustained damage, which is what makes regular inspections so important, especially after a heavy storm.
What Are Some Signs of Damage?
Since you can't solely rely on leaks to inform you there's roof damage from a storm, you should know what the other signs are. This includes:
Missing shingles, flashing, or other roofing elements.

Torn or cracked shingles and roofing materials.

Dents or holes in the roof.

Stains inside the building on the walls or ceiling.
Should I Repair the Damage Promptly?
Yes! When you realize your roof has storm damage, it's essential you promptly hire the professionals for storm damage roof repair. Immediate repairs lessen the chance of water damage due to leaks, larger repairs costing more money, and the chance you'll need an entirely new roof because you ignored it too long.
What Are Some Common Repairs?
When a storm damages your roof, there are various repairs that could be needed. Some common hail damage roof repair projects include patching small holes, repairing flashing, and replacing individual shingles. If the damage is too extensive, a new roof may be needed, but that's not too common after small damages from a storm.
Contact Us Today
Hermitage Roofing Company, Inc. is your first stop for all things related to storm damage roof repair in Virginia. Contact us today at 804-746-2628 to schedule a consultation or fill in our online form, and we'll get back to you.