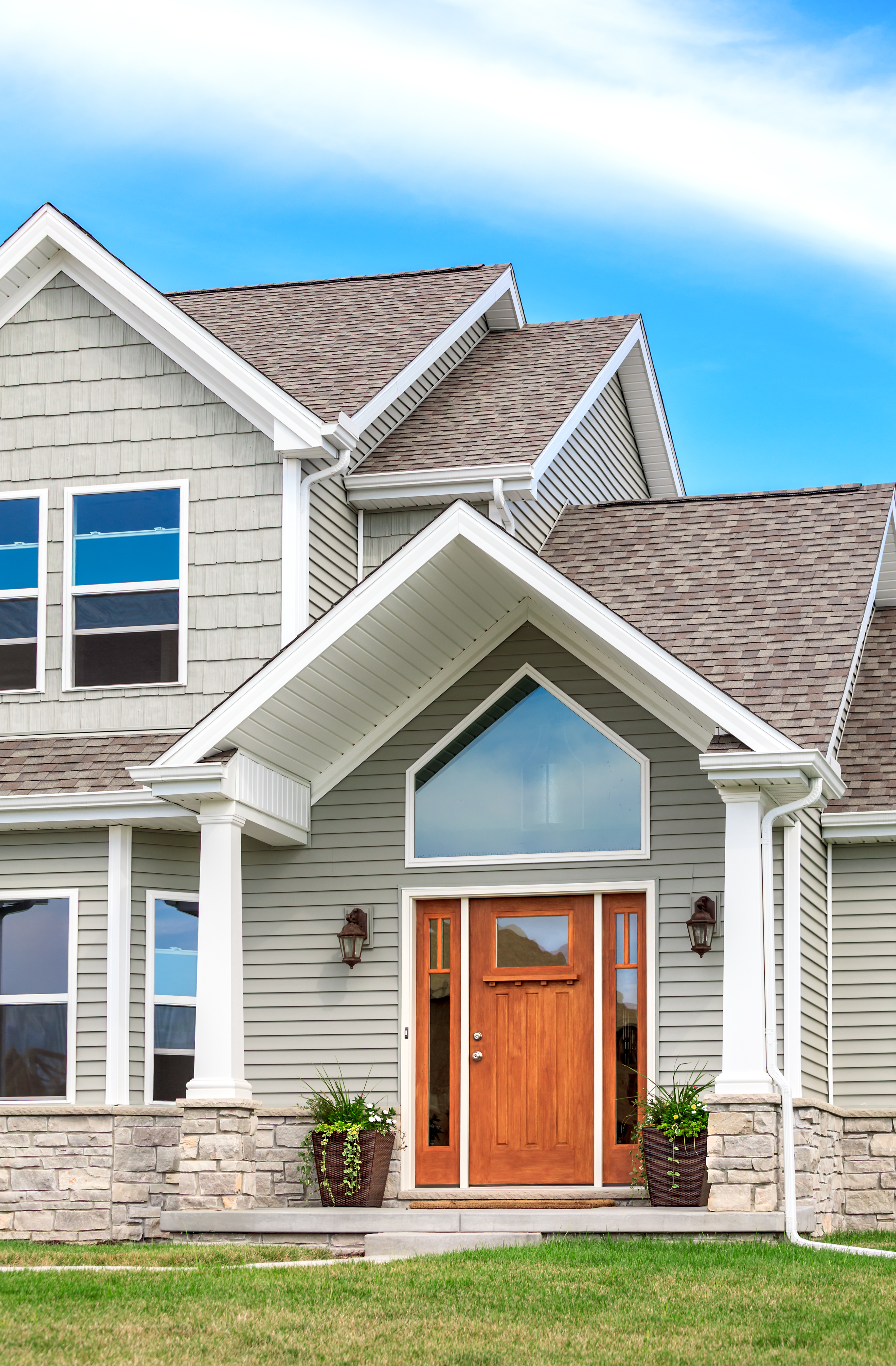 Roofing is something that every homeowner needs to know something about. After all it is about the roof over your head and is directly linked to the quality of life in your house. Looking for a new roof for your home can be an exhausting work.
Let Hermitage Roofing take the stress out of your residential roofing project. We provide residential roofing services including new roof installations, replacement roofs, roofing maintenance, and roof repairs. Our experts at Hermitage Roofing can provide you with valuable advice regarding what materials will best suit your needs, for both aesthetic and practical reasons, as well as answer any questions you have about your roof. When you choose Hermitage Roofing to serve as your residential roofing contractor, you are ensured that the job will be done right the first time, on time, and with quality results.
We specialize in making your home a place of distinction while protecting and enhancing the investments you've made in it. We offer a wide range of residential roofing and guttering solutions and welcome the opportunity to talk about how we can provide that service to you.
| | |
| --- | --- |
| • Flat roofs | • Tile |
| • Single roof systems | • Slate |
| • All types of metal roofing | • Shingles |
Residential Roofing Repairs
Roofs can fail due to a variety of reasons. Your roof could fail from the elements: wind damage, hail damage, or a falling tree… And your roof could fail because of your existing roofing system… the shingles could be rotten or missing, the flashings may have come loose or rusted, the drainage system could be faulty, you might not have drip edge on a poorly installed roof, or it could just be plain old age!

When you call a roofing contractor for repairs you want to know that the roof repair will fix whatever leak problems you might have. For good! At Hermitage Roofing our technicians are some of the most experienced in the field. All of our roof repairs are quality control inspected by the project foreman to ensure a proper repair is performed.
We are always here when you need us! 24/7 emergency service and storm damage repairs.