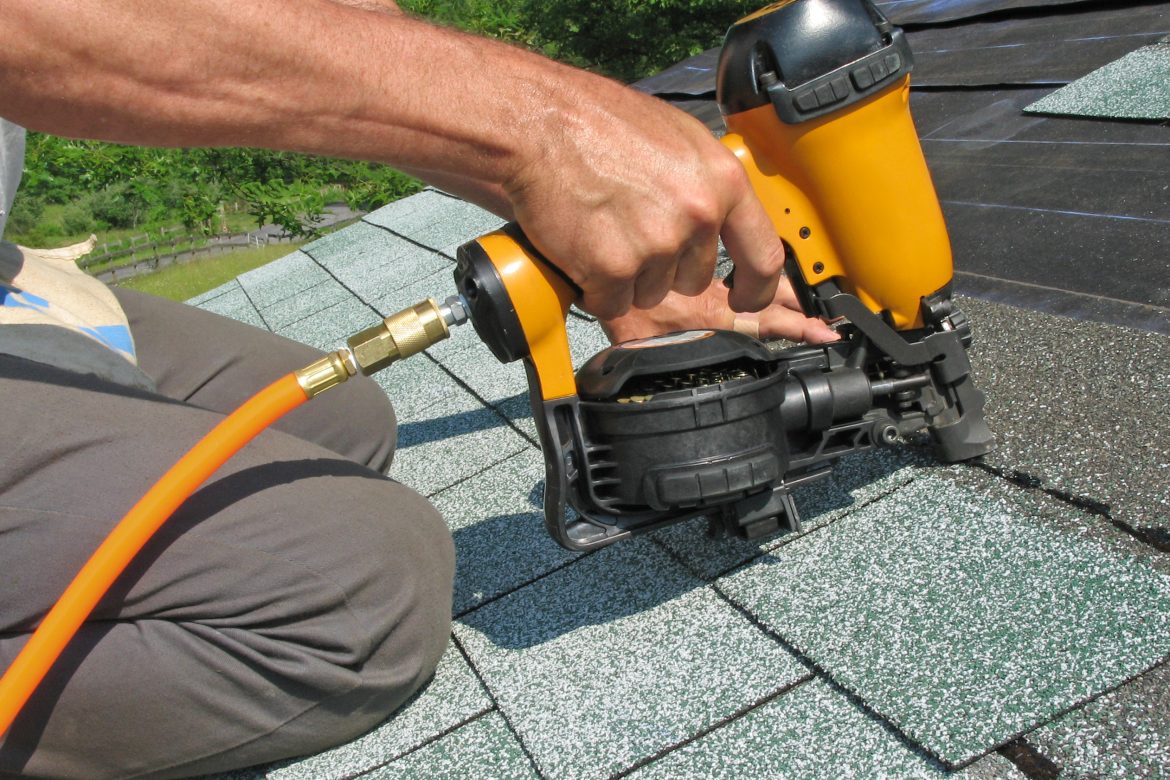 Asphalt Shingle Roof Repair Services
Although homeowners often leave it unattended until it requires repair, a roof in good condition is essential to the upkeep of your home. Taking care of any small shingle roof repair as damage or wear occurs helps you avoid more costly repairs down the road. Hermitage Roofing has a team of highly trained, professional, and skilled roofers who can assess your roof for damage or wear and make repairs as necessary to keep your roof in excellent condition.
Asphalt Shingle Replacement
Many residential roofs are covered in asphalt shingles. These shingles can become broken or missing, especially after a severe weather event. Sometimes you may find shingles on the ground near your home after a storm, but this is not always the case. In most cases, observing a roof from ground level doesn't give you a full picture of the roof's state.
Although the damage may not be immediately noticeable by looking at your roof, it's important to have a roofing company inspect the shingles after a storm to look for any that have become dislodged. Some homeowners decide to handle shingle replacement personally, but it can be easy to damage surrounding shingles if not approached correctly. Having a certified roofer take care of your shingle replacement ensures the installation is completed the right way.
Asphalt Shingle Repairs
Missing shingles need to be replaced, but they can also become damaged and need repair, especially after a storm or another weather event. If you keep up the maintenance of the shingles, it can extend the life of your roof and prevent the underlayment from becoming damaged as well. When part of the shingle becomes broken off completely, that shingle will need to be replaced with a new one. If the shingle is cracked or deformed, which can happen naturally over time with normal wear or with storm damage, the shingle can often be saved by repair.
Repair Cracked Shingles
During a storm, shingles can become dislodged or cracked. Those that become dislodged completely should be replaced, but cracked shingles can often be salvaged and repaired. Asphalt shingle roof repair can be completed in a few simple steps. If you have shingles professionally repaired, the roofer first lifts the cracked shingle and applies sealant underneath. Next, the shingle is pressed into the sealant to reinforce the cracked area, and more sealant is applied to the top. Loose shingle granules can be used to camouflage the repaired damage.
Repair Curling and Malformed Asphalt Shingles
Although roof inspection and repair are always a good idea after a storm, roof damage can also unfold over time due to normal wear and tear. One of the most common types of wear damage is curling shingles. When shingles curl, the corner edges begin to either roll up or down—heading off curling when still in the early stages prevents it from becoming more pronounced and difficult to repair.
This is why having your roof inspected on a regular schedule is so important. During regularly scheduled roof maintenance, your roofer looks for curled shingles and can repair them by using sealant to smooth down the edges. Although any shingle can deform over time, staying on top of the maintenance means you are less likely to replace the shingles prematurely or experience roof leaks due to gaps in protection.
Central Virginia Asphalt Shingle Roof Repair and Maintenance
Central Virginia homeowners may not know how to repair a shingle roof properly, so it's important to find a roofing company you can trust with inspections, maintenance, repairs, and replacement. Hermitage Roofing Company has been in the industry since 1951, making it one of the oldest and most trusted options. Every member of the roofing team is well-trained, experienced, and professional. To schedule an appointment for an inspection, repair, or regular roofing maintenance, contact the Hermitage Roofing Company today.
Featured Image: Christina Richards/Shutterstock