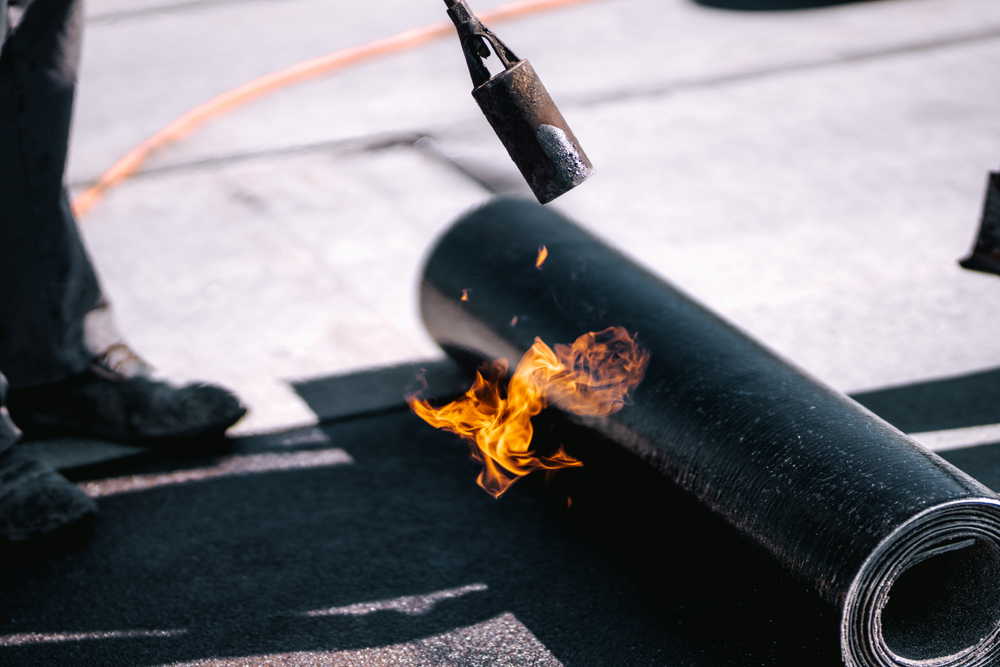 Your roof is your home's first defense against the elements, which is why it's essential to repair leaks quickly and effectively. Otherwise, you'll have to deal with water damage, wildlife infestation, and even mold. Fortunately, Hermitage Roofing Company, Inc. is here to help with residential and commercial roof repair in Virginia.
What if you have a flat roof instead of the traditional slope? Our experts can address any issues, even storm damage. We respond to emergencies to ensure your home is safe, no matter the time of day.
Roof Repair Materials
The quality of repair materials can significantly affect your roof's durability. When Hermitage Roofing Company, Inc. makes repairs, we only use high-quality materials chosen to match your current roofing. Are you not sure what type of roof you have? Here are some of the most common options in Virginia.
PVC Roofing
This material has a layer of polyester sandwiched between two sheets of PVC material. It's popular for its many benefits:
Eco-friendliness
Durability
Fire and moisture resistance
Long service life
Rubber
Also called EPDM, rubber is a highly durable roofing material. It's often used for flat rooftops because it doesn't require gravitational pull to offer excellent protection.
Tar and Gravel Roofing
Also called built-up roofing or BUR, tar and gravel systems offer several layers of protection. The result is a highly durable rooftop with low maintenance requirements.
Leaking Flat Roof Repairs
Depending on the size of the leak, fixing your roof can take up to five days. While the experts at Hermitage Roofing Company, Inc. try to minimize inconvenience, it's essential to take the necessary time to do the job right. Otherwise, the problem may not be solved.
The first step of any roof repair is pinpointing the leak's source. Our professional equipment helps us identify moisture and determine if water is entering the house from more than one area.
Next, we look for superficial damage, such as missing shingles, that may lead to further issues. Finally, we remove damaged materials, patch the underlayment to create a water-tight seal, and lay down new roofing to protect the patch.
Flat Roof Leaking Causes
Most roofs last a long time, and you'll likely notice signs of wear before you get an actual leak. However, inclement weather can do a number on rooftops.
Wind Damage
Strong winds can tear off shingles, exposing the underlayment. In the worst cases, winds can pick up large items or rip off tree branches and hurl them into your roof.
Hail
Hail is one of the worst things that can happen to a roof. Depending on the size, hail can puncture rooftops and crack shingles.
Flat Roof Repair in Virginia
If you own a home or business in Virginia, Hermitage Roofing Company, Inc. is here to help. We can deliver whether you need maintenance or repair for your flat roof. For more information or to request a quote, give us a call at (804) 746-2628 or contact us online.
Image Source: bogdanhoda / Shutterstock